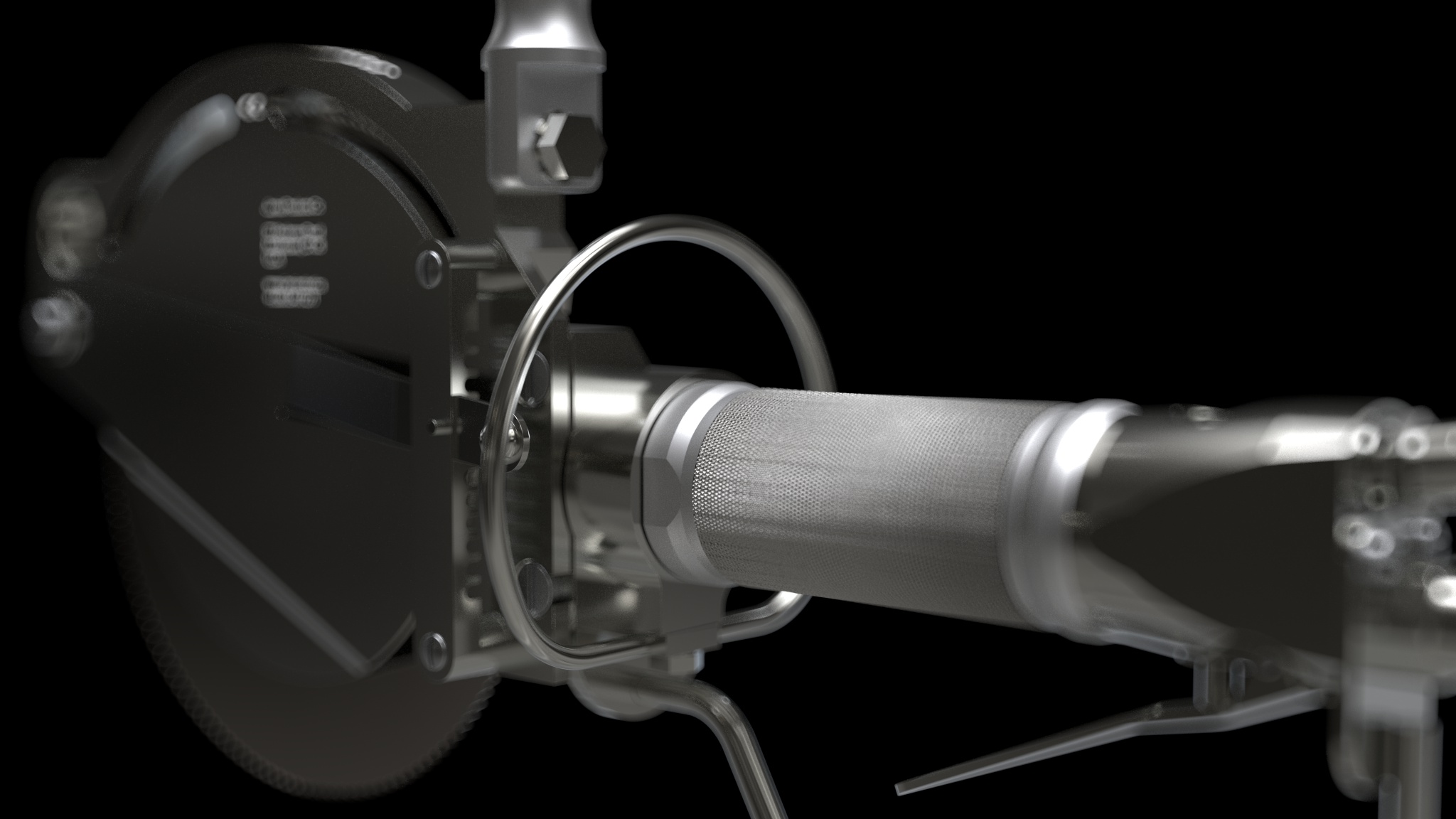 The SPC-165 pneumatic powered general purpose breaking saw.
Versatile design. For high-volume beef and pork processing applications.
The SPC-165 pneumatic breaking saw breezes through a variety of applications. From breaking forequarters and beef plates as well as hot and cold ribbing. And ham and shoulder marking, ribbing, and chine bone removal. Featuring a new high-efficiency air motor for more horsepower and lower operating costs. Made with Jarvis heavy-duty gears to withstand all uses in the meatpacking industry without fail.
Ultra-light. Maximum control.
The SPC-165 gives you unparalleled portability and ease of use in both hanging and on-the-table environments. With maximum durability in full stainless steel construction and a lever style adjustable depth gauge for extremely precise depth control. So you can make any cut without stopping for repairs.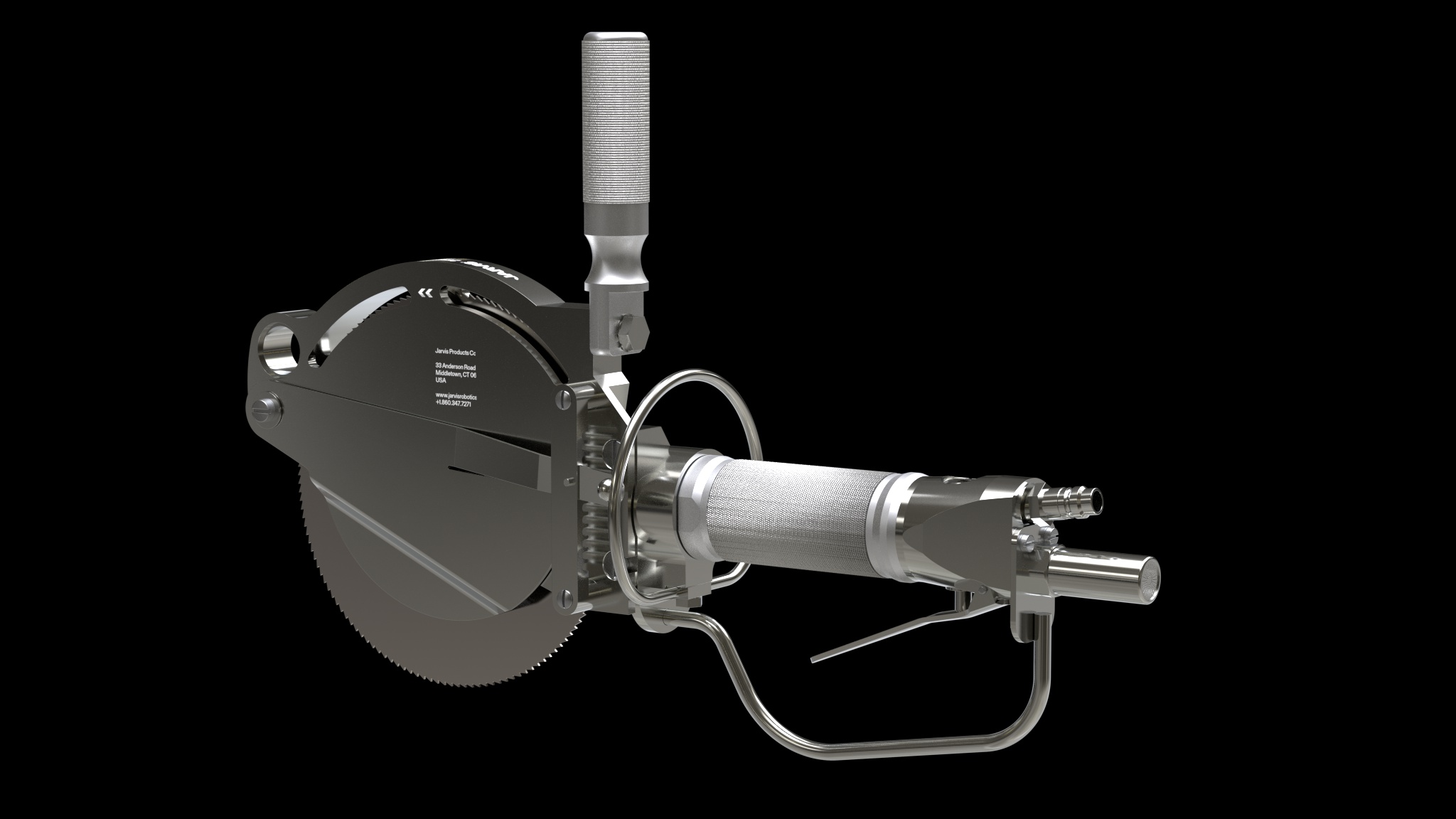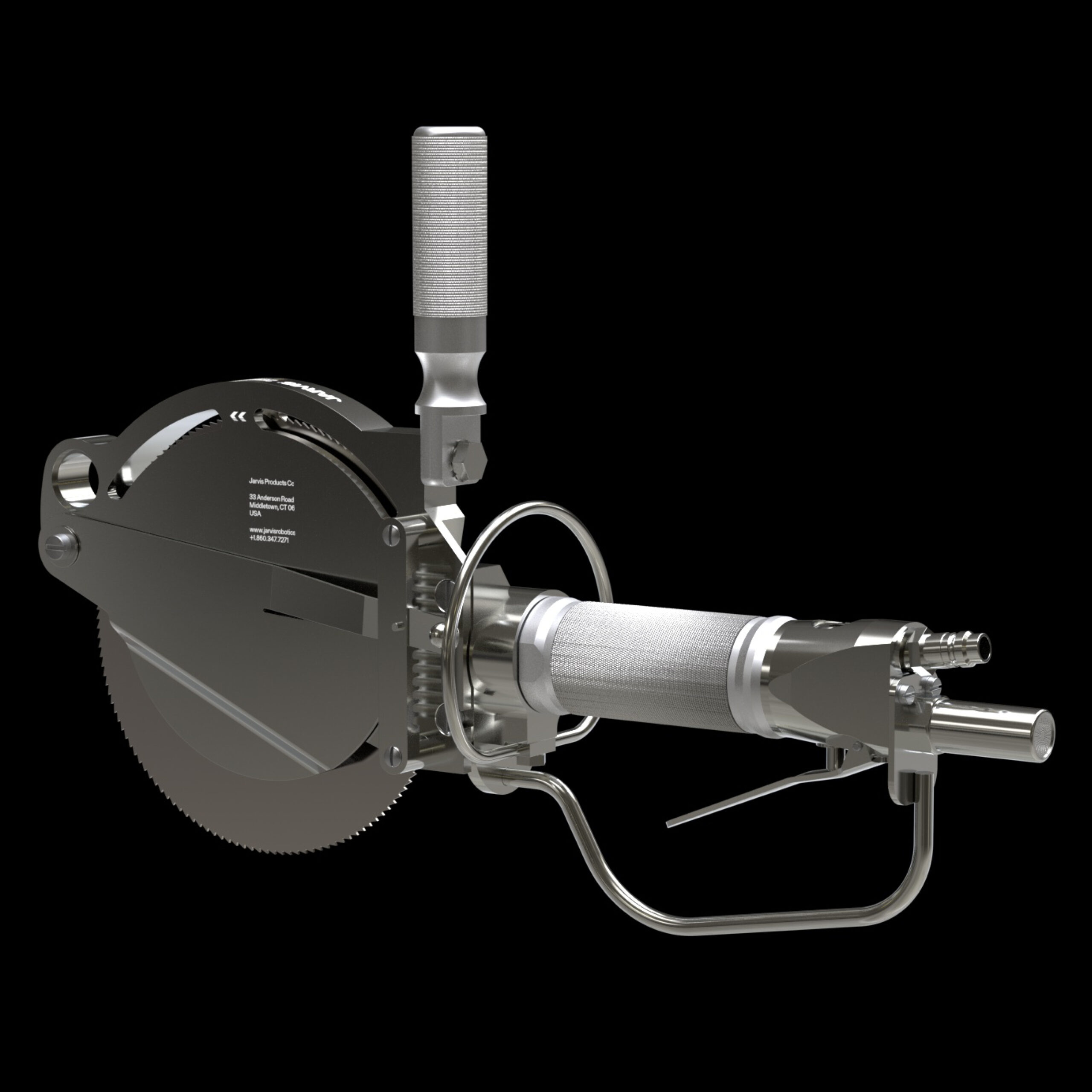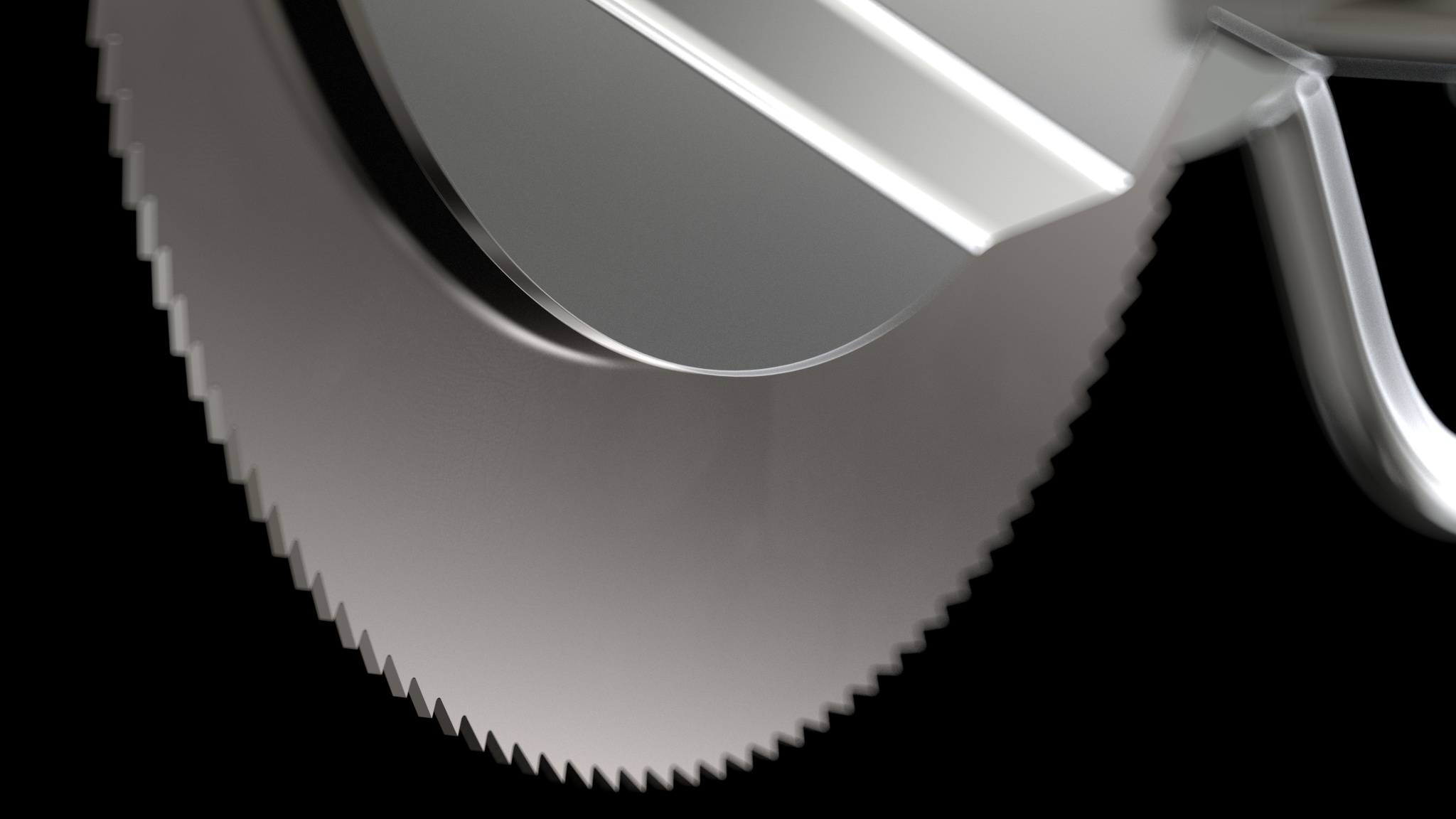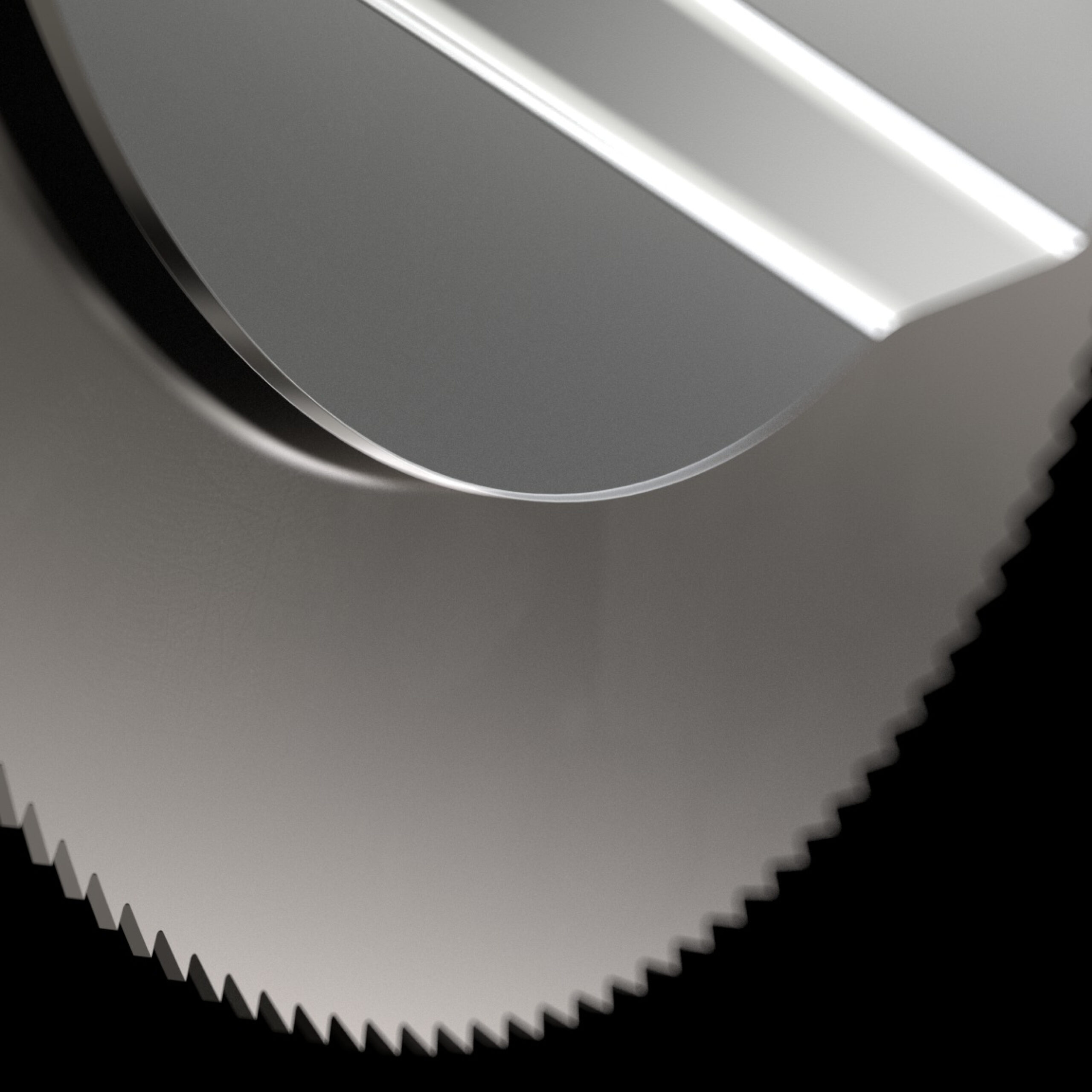 Blade Specifications
6.5 in (165 mm)
Blade Diameter
2.0 in (50.8 mm)
Cutting Depth (Max)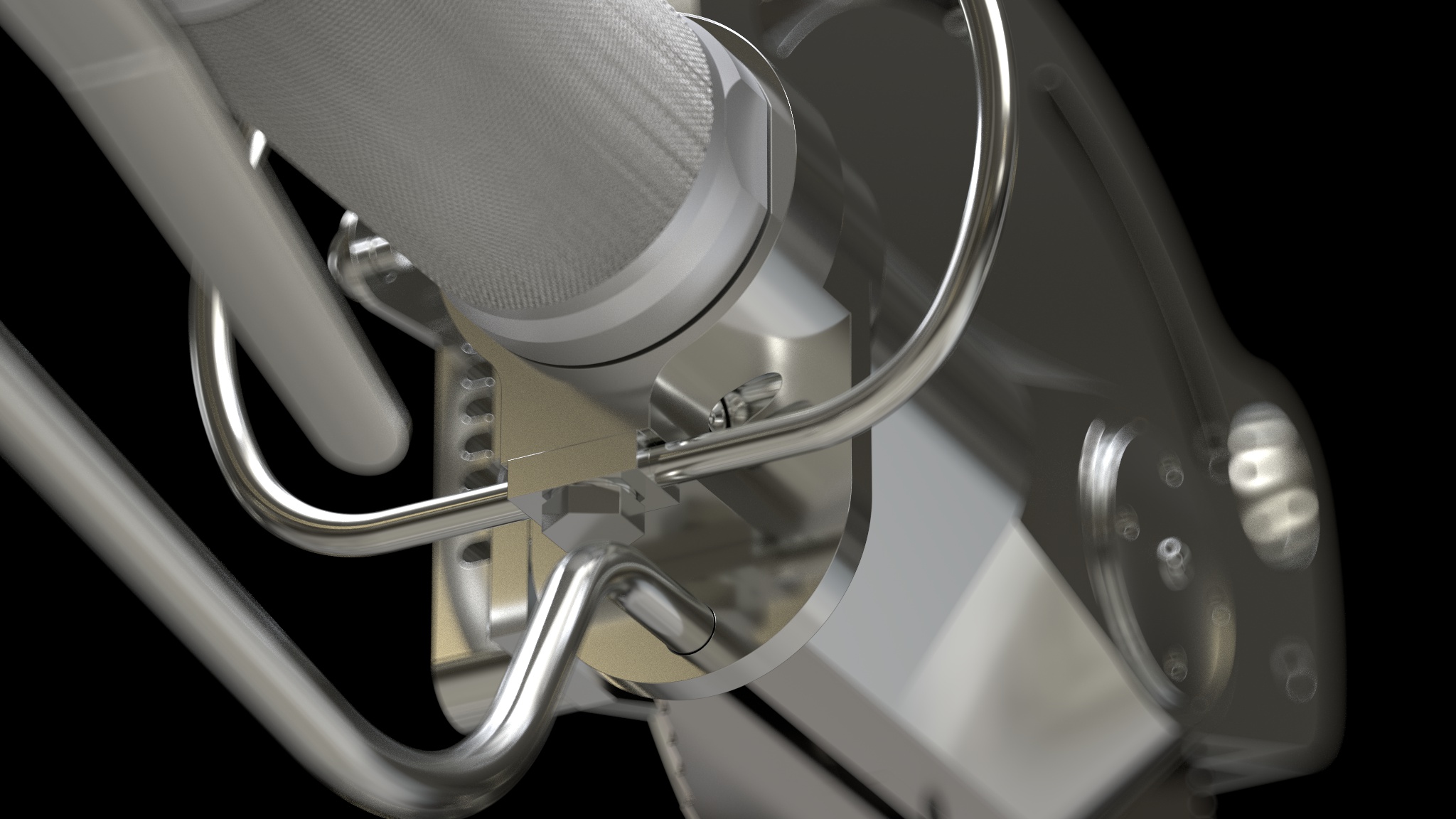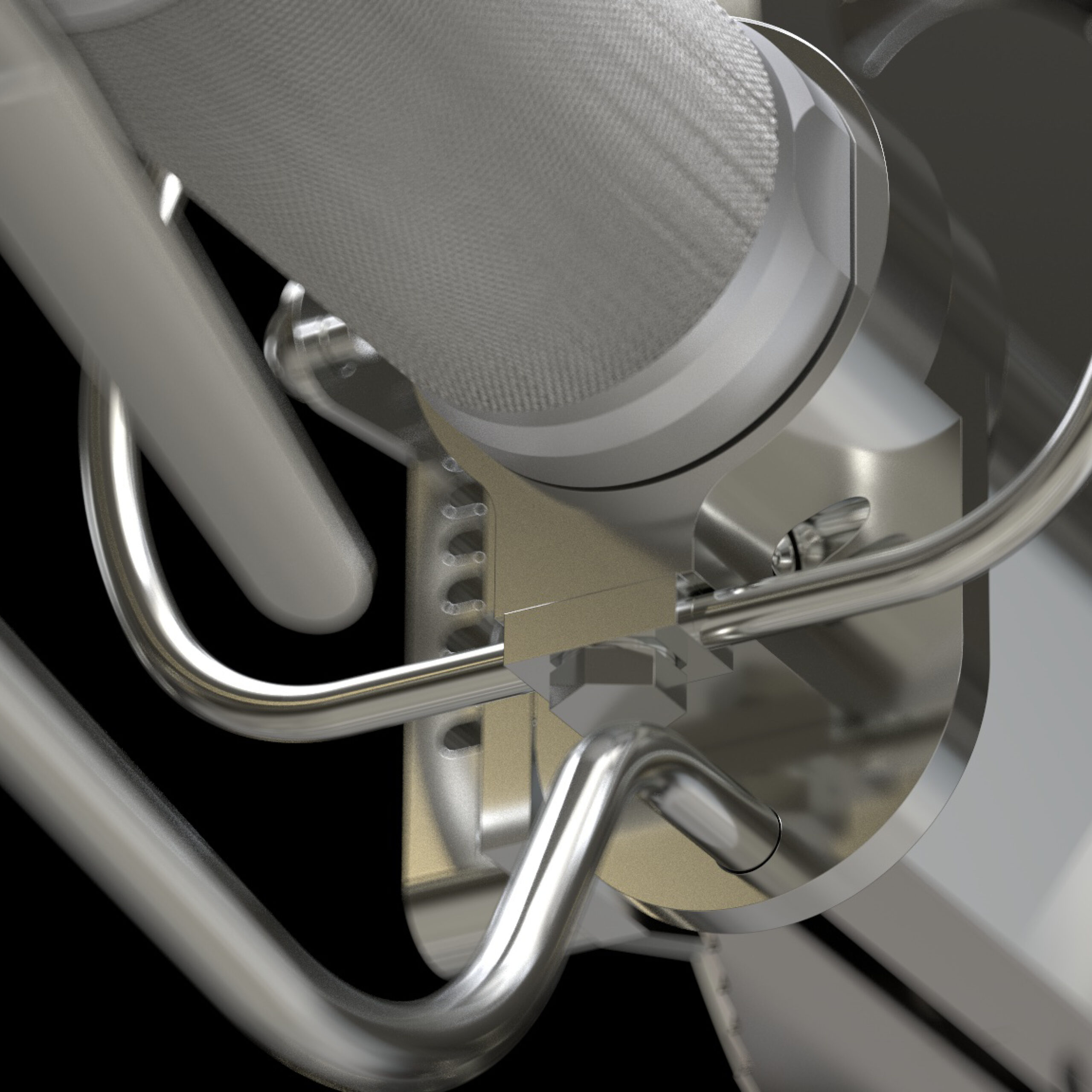 Motor Specifications
0.85 hp (630 W)
Motor Power
90 psi (6.2 bar)
Operating Pressure
27.3 ft³ / min (0.77 m³ / min)
Air Consumption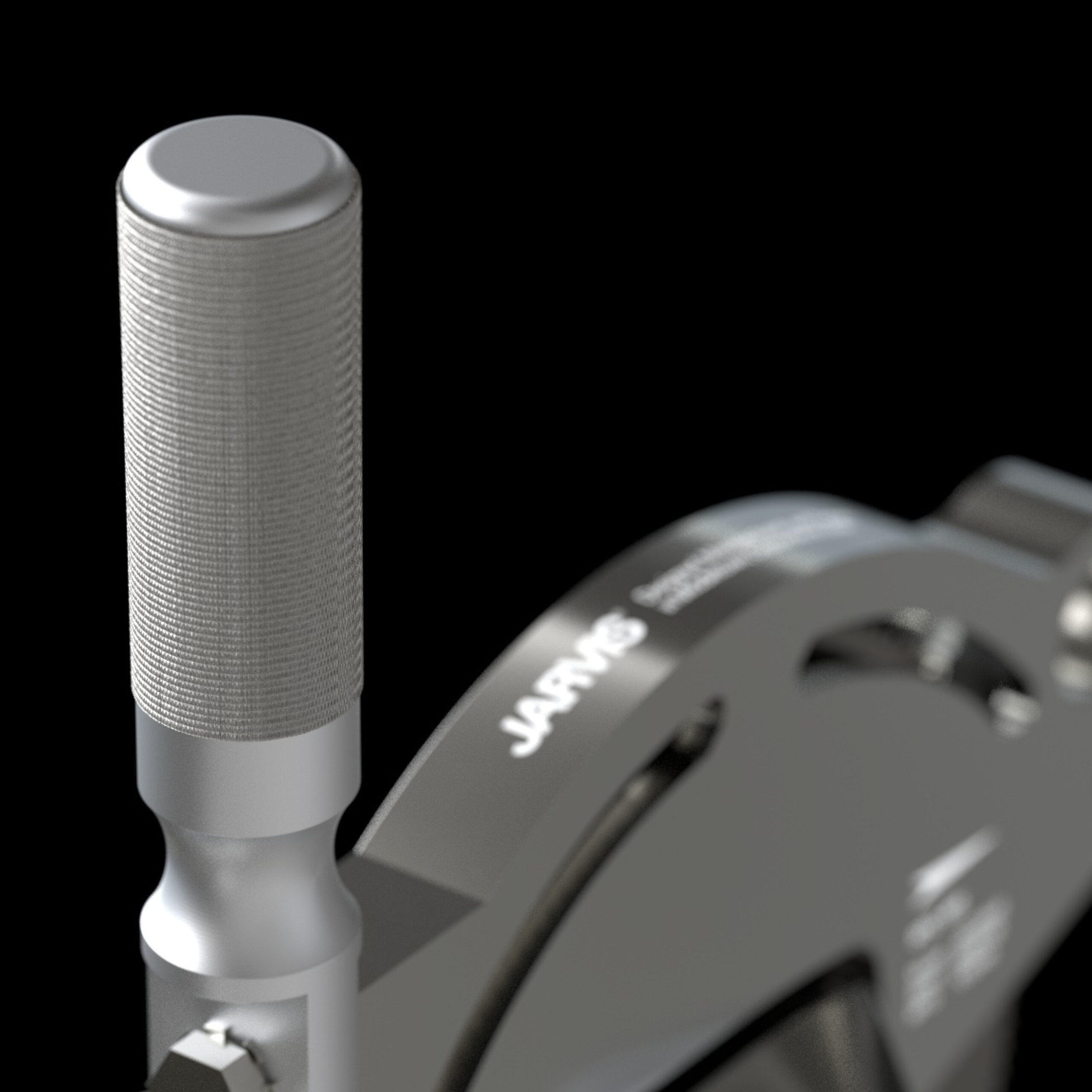 Handle Specifications
Single or Dual Trigger Pneumatic
Control Handles