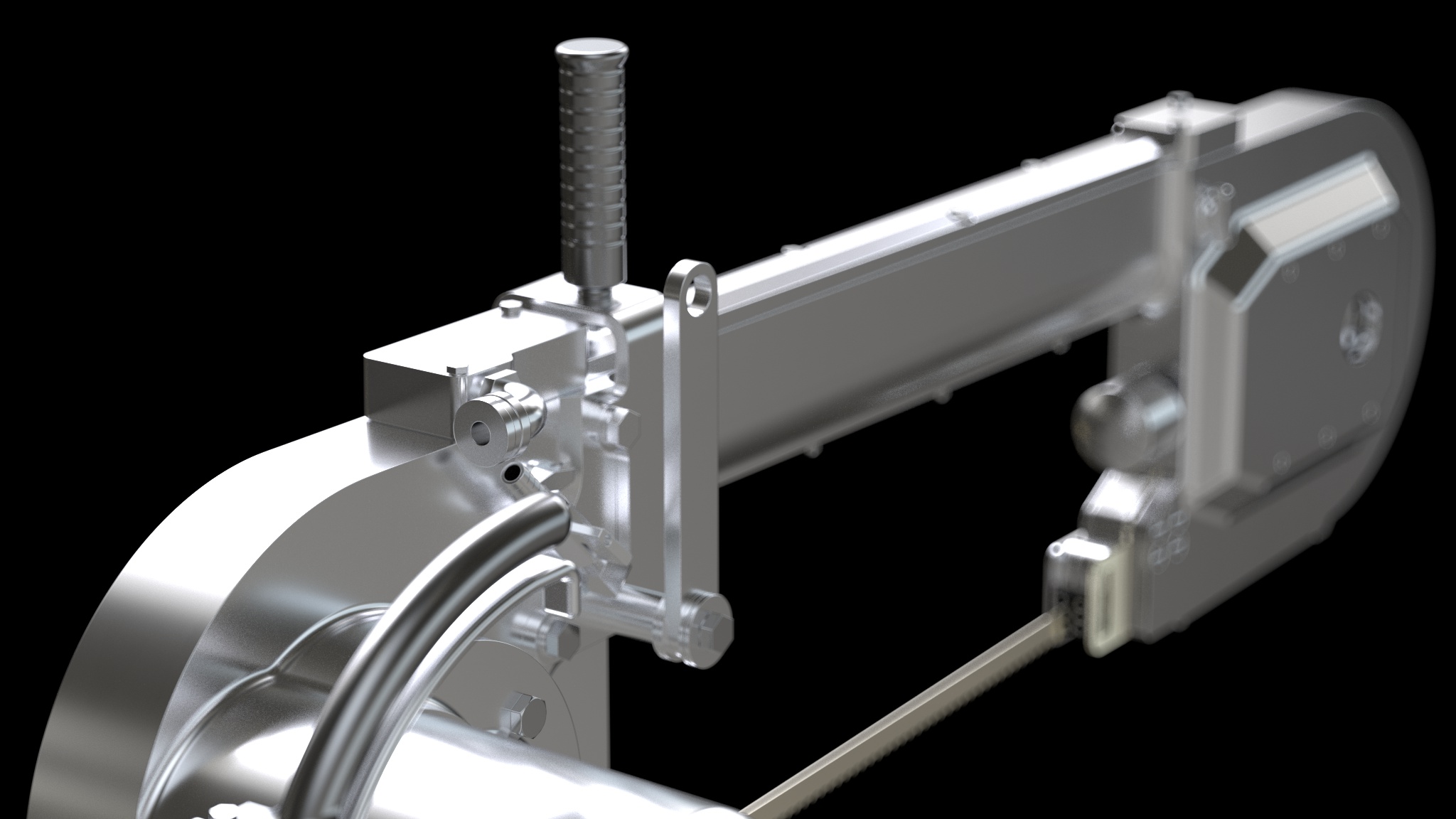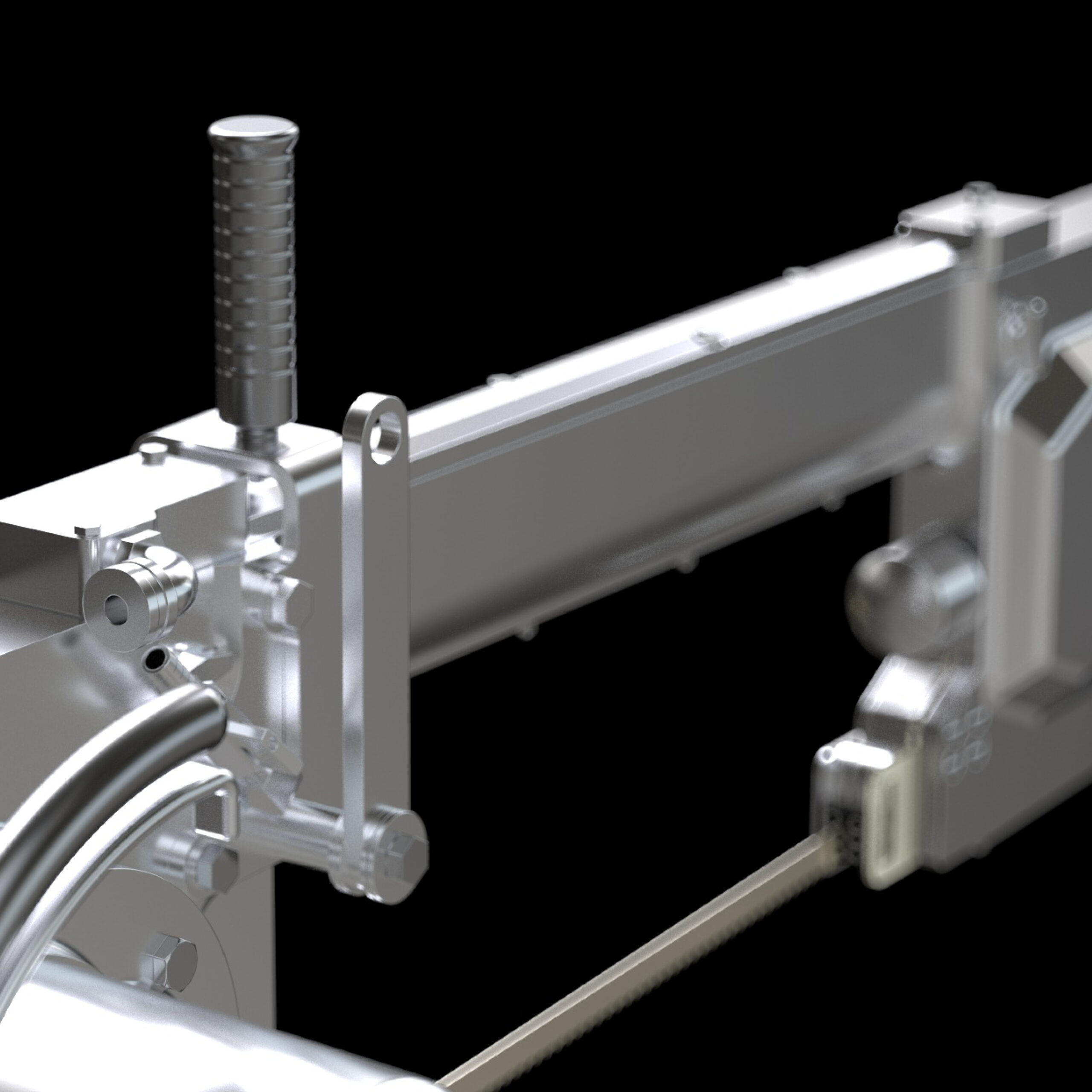 The Jarvis BUSTER 6 electrically powered bandsaw for high production splitting of hogs and sows.
Up to 400 hogs per hour per saw.
The BUSTER 6 is a lightweight, economical bandsaw designed for high production facilities. Featuring an oil bath lubricated drive system for sustained high-performance splitting. And an adjustable front wheel alignment for drastically increased blade life to lower your operating costs and deliver the best split possible.
Setting the standard for hygiene and safety.
The BUSTER 6 bandsaw is designed to uphold all national and international requirements for hygiene and safety. With an internal sanitization system for primary contact areas including guides, front, and rear wheels, and blade. And anti-tie down controls and a totally enclosed electric motor for improved operator safety.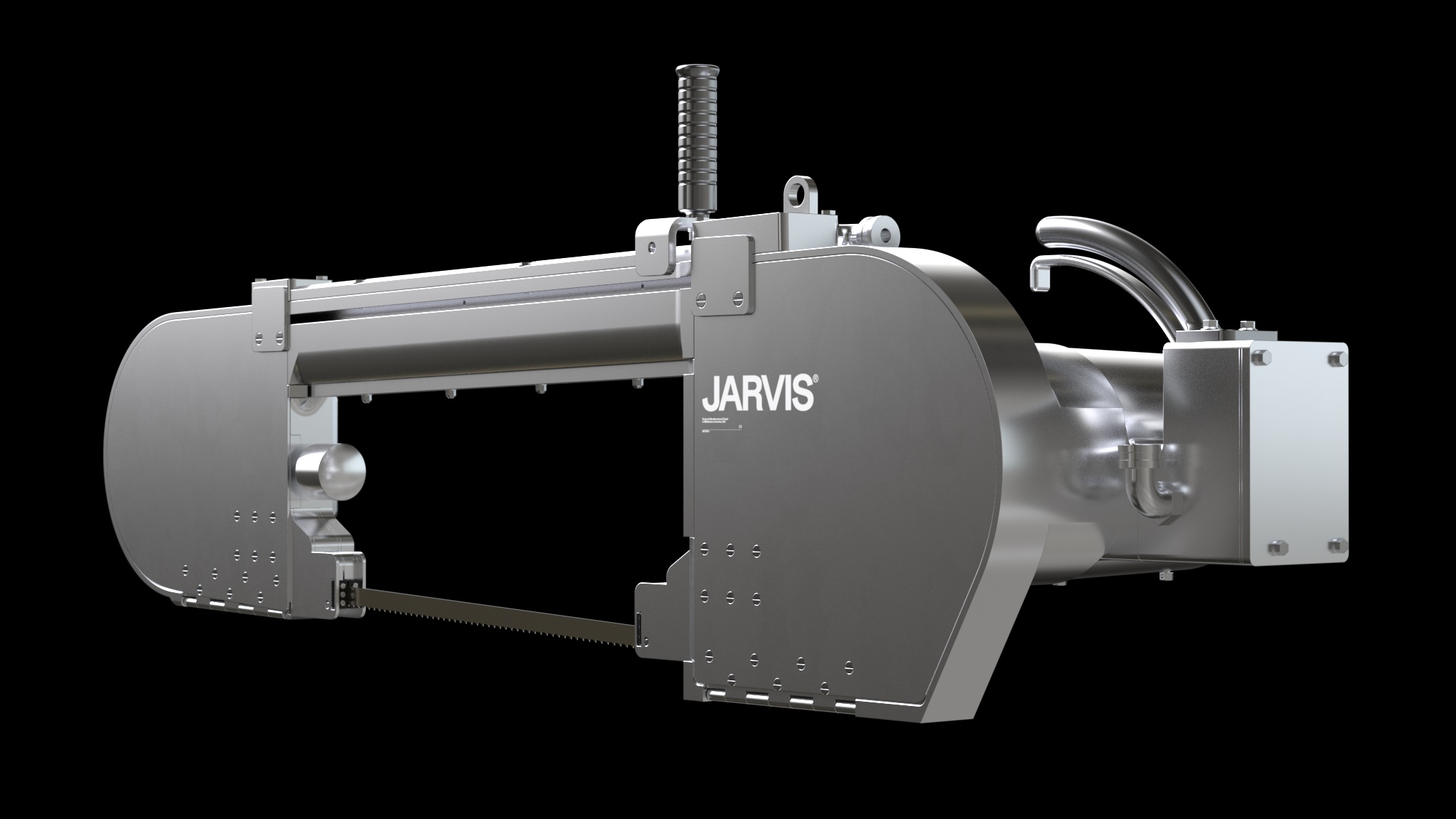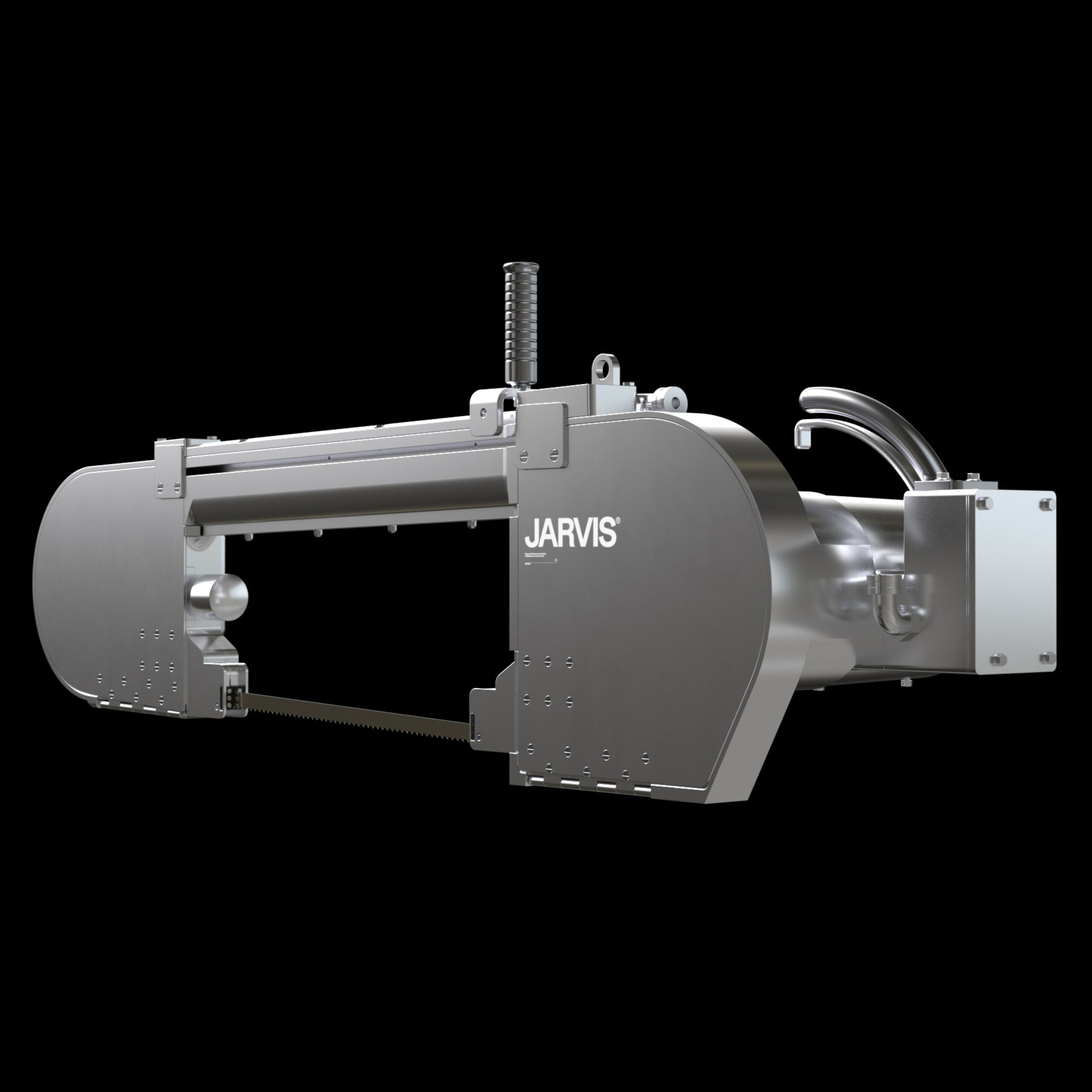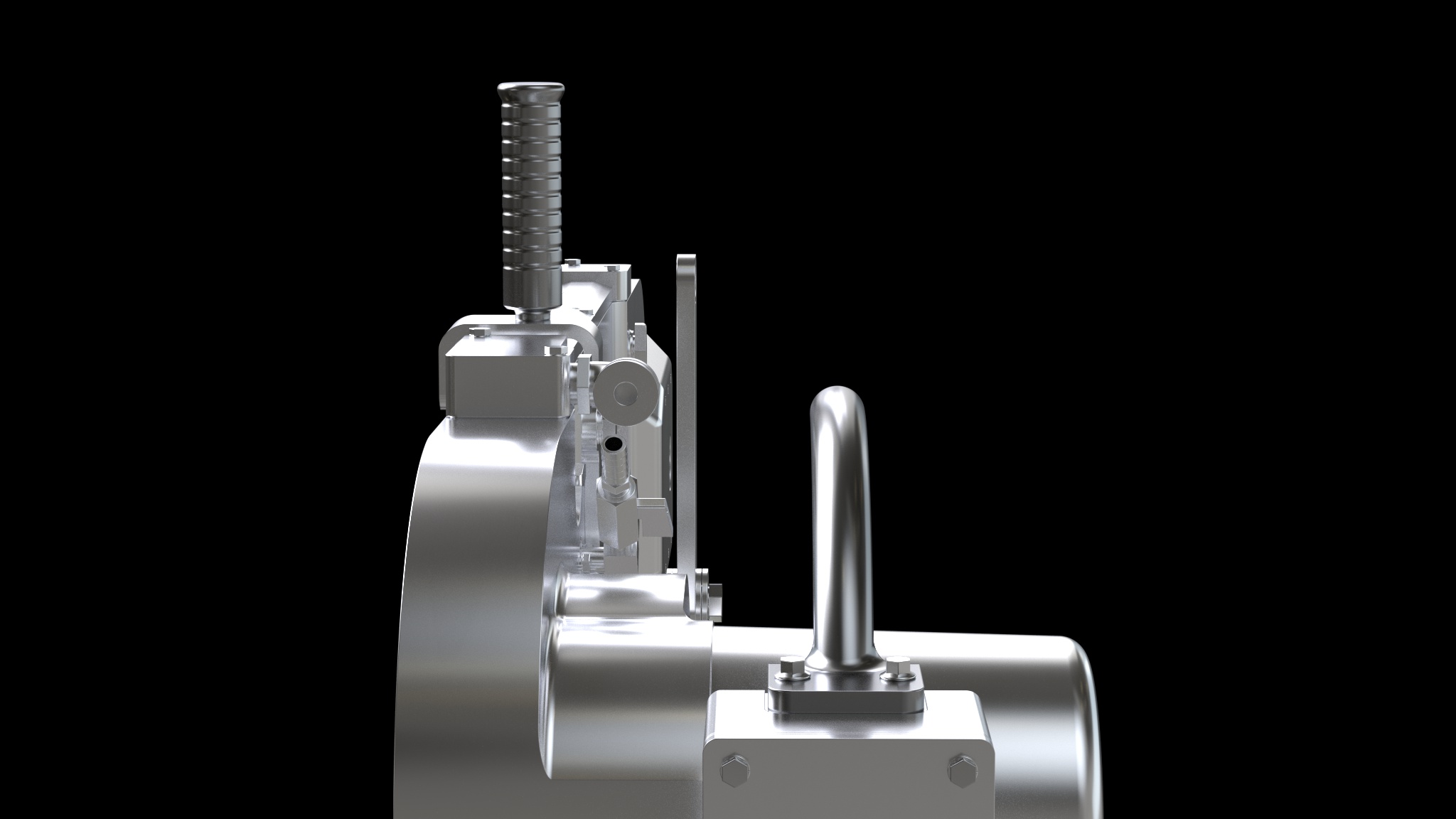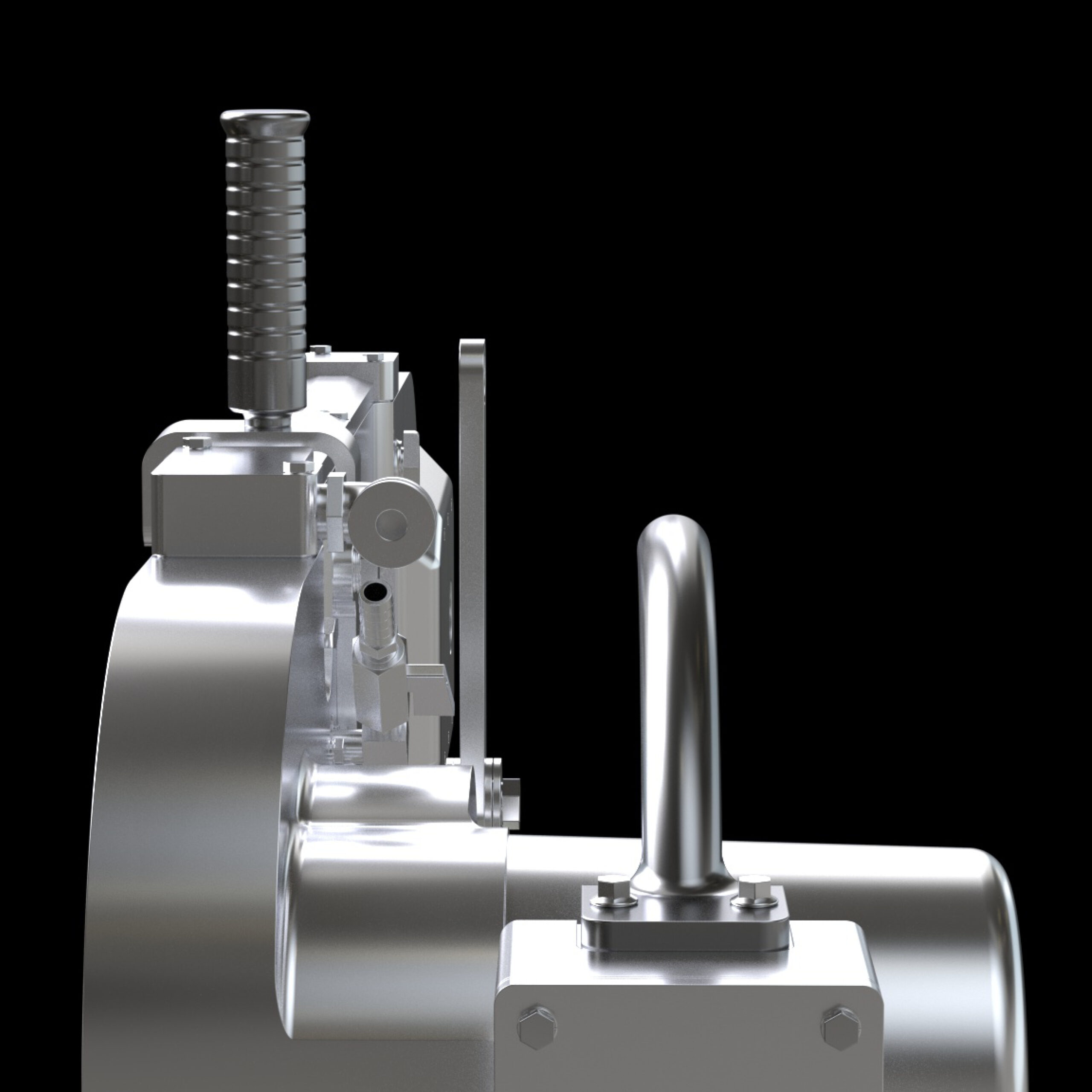 Motor Specifiications
3.0 hp (2237 W)
Motor Power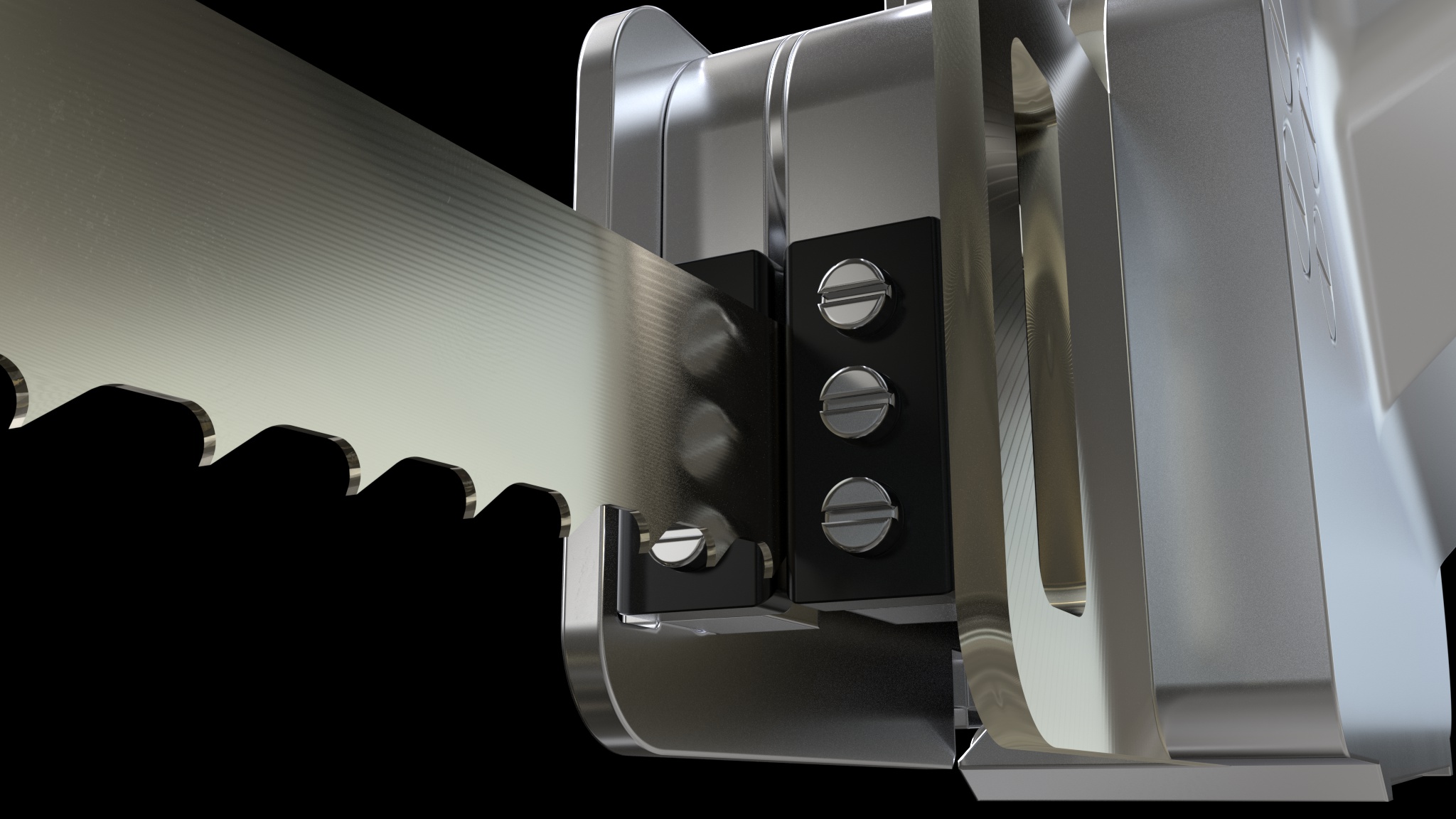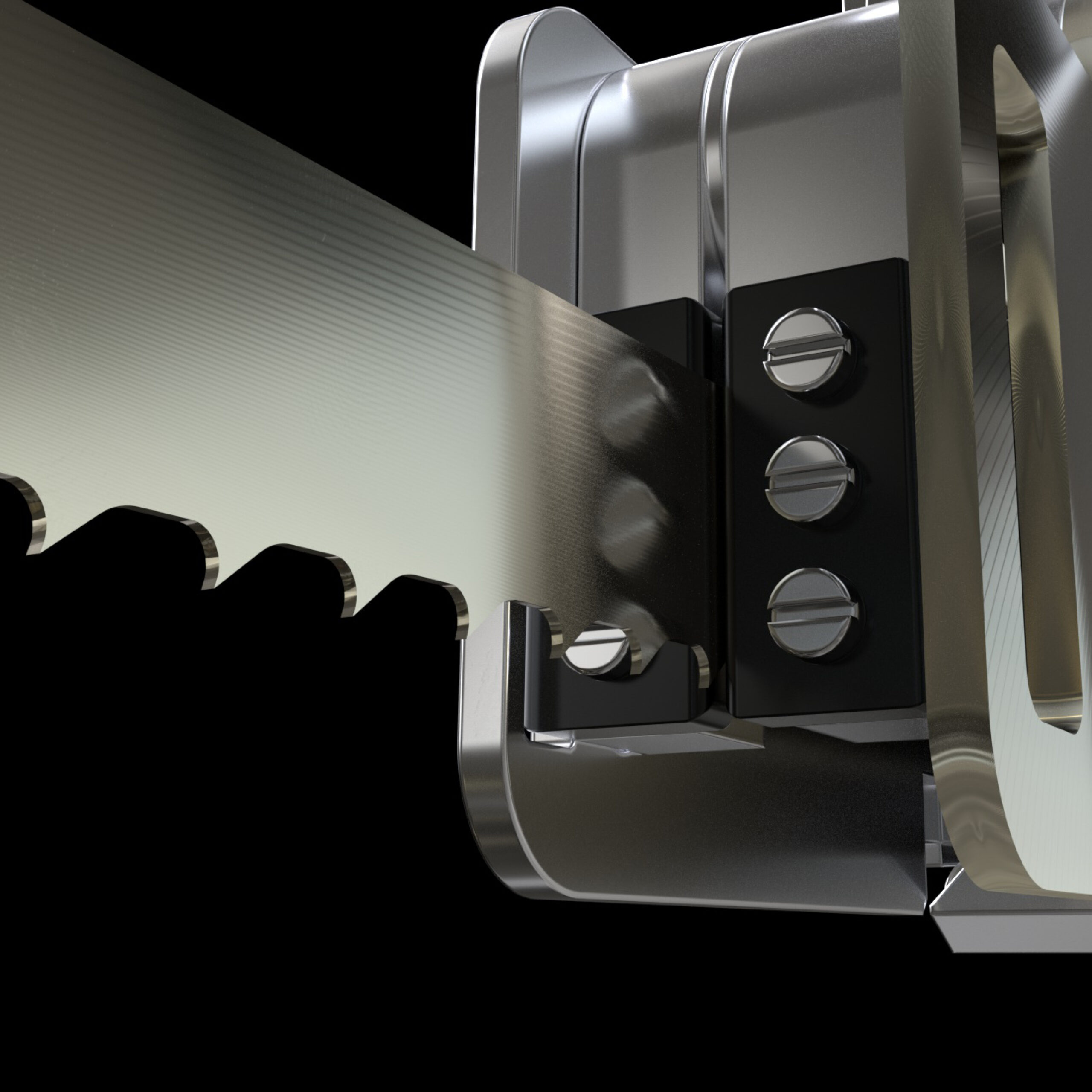 Blade Specifications
112 in (2845 mm)
Blade Length
17.1 in (435 mm)
Distance Between Guides