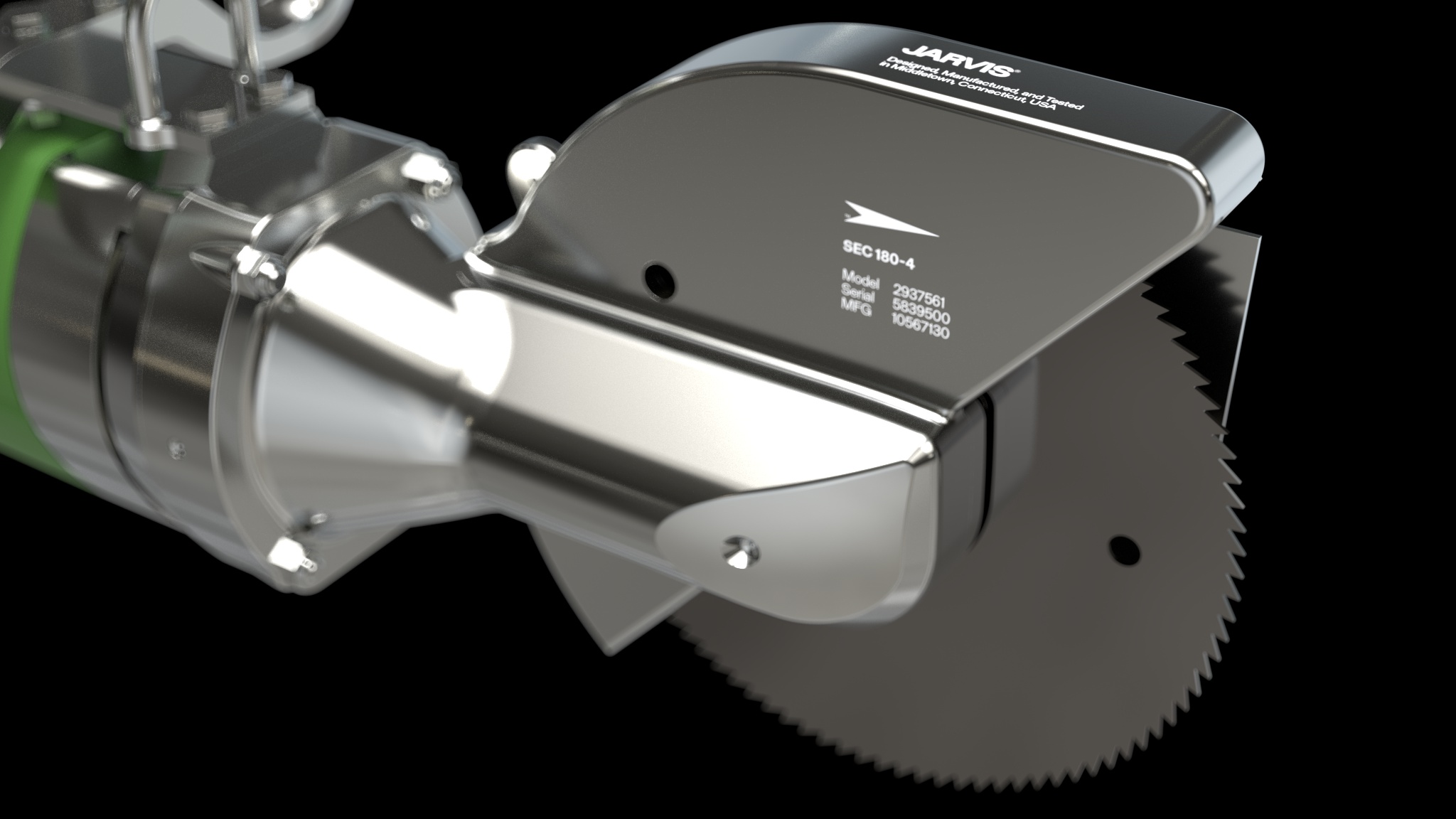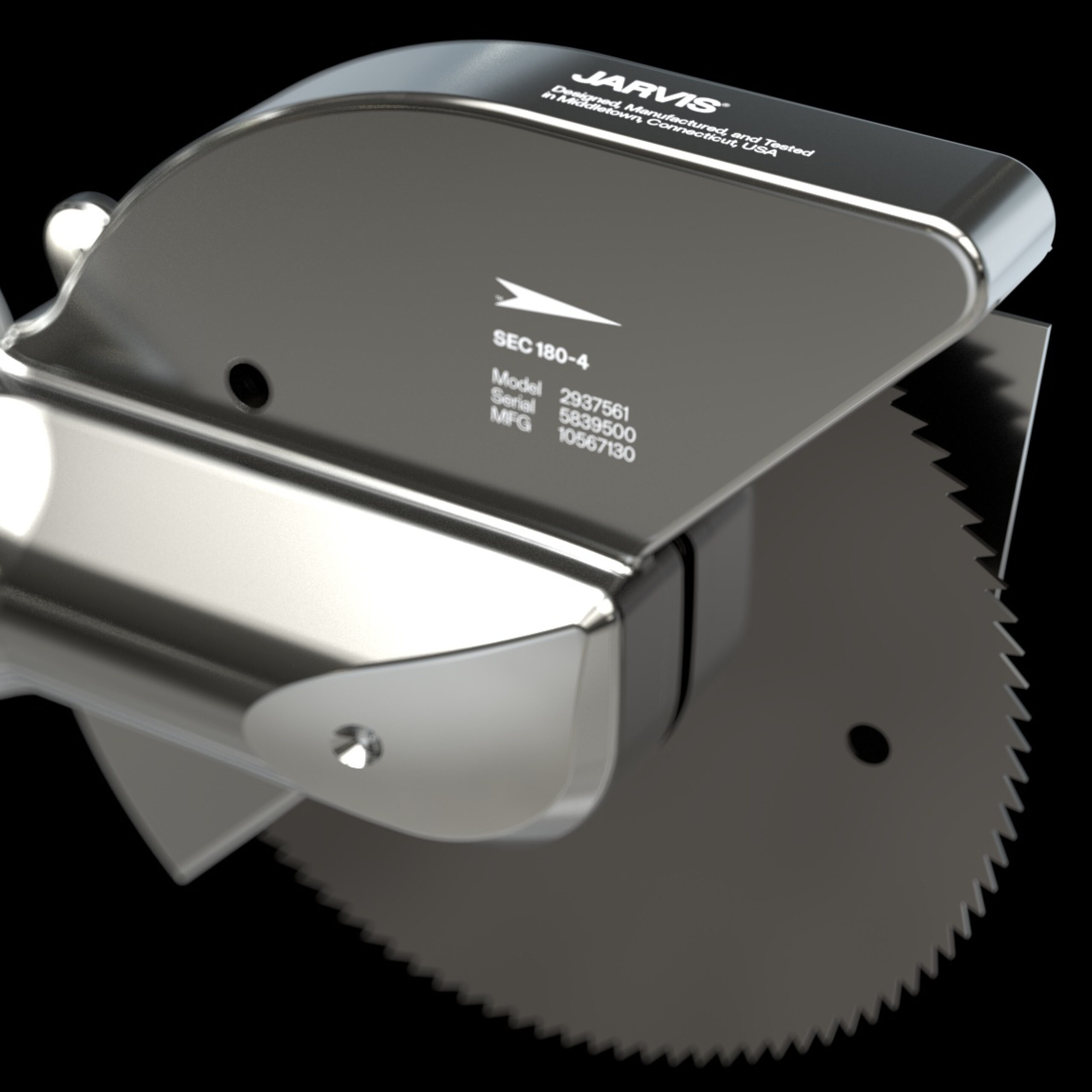 Introducing the Jarvis SEC 180-4 electrically powered circular breaking saw.
Smooth operation. In a rugged build.
The SEC 180-4 is a powerful, electric circular saw for a wide variety of applications including pork ribbing, ham marking, shoulder marking, and removing contaminated backbones. With a double-insulated electric motor for improved safety. And purposely designed to meet all national and international requirements for hygiene.